1. Orientation Zone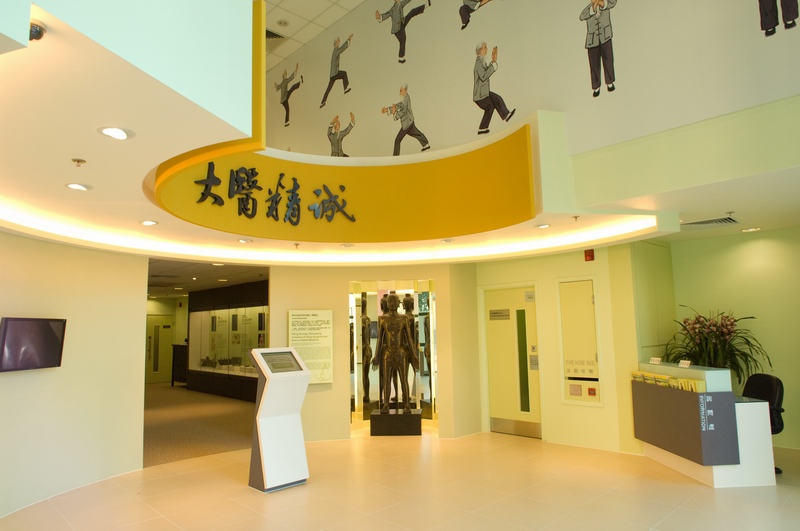 Ming Dynasty Zhengtong Imitation of Song Acupuncture Bronze Statute (Replica)



Murals of Tai Chi 24 Styles

The idea of Yin and Yang and Five Elements of Tai Chi is similar to the concept of Chinese medicine. Murals of Tai Chi 24 styles on the high walls on both sides of the Museum publicize the concept of integration of nature and man, as well as the balance of body and mind.
2. Chinese Medicine in the Past Dynasties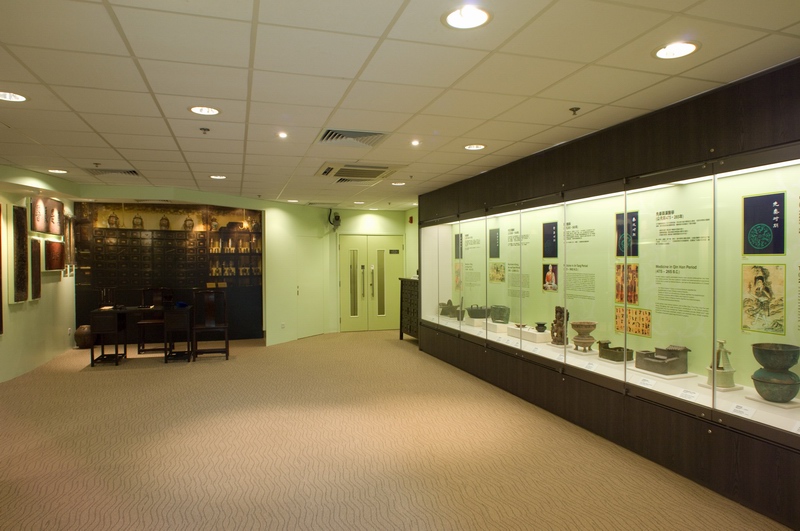 This zone exhibits the development of Chinese medicine from the ancient period to the Qing Dynasty. A number of valuable ancient artifacts donated by the Tsui Art Foundation are displayed, including a bronze steamer of the Warring States, several potteries of the Han Dynasty, a gilded silver scoop of the Liao Dynasty, as well as a black glazed hard pottery bowl grinder of the Song Dynasty etc.
Resemblance of a Chinese Medicine Shop in the early 20th century

A series of wooden signage, medicine kit and utensils for the making of Chinese medicine are exhibited. Visitors will be able to have a better idea of what a medicine shop looks like in the early 20th century.
3. Chinese Medicine from the Recent Past to Modern Age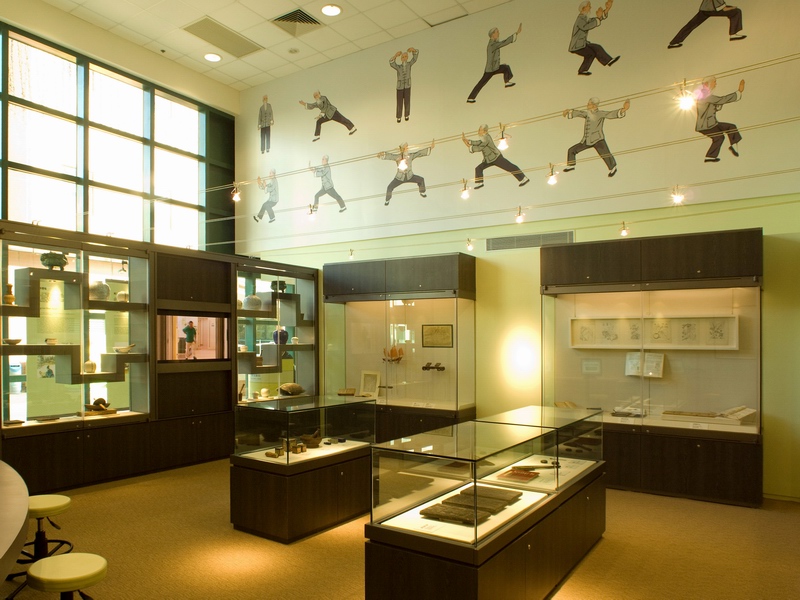 A wide range of medical books, utensils for herbal tea, operation appliances and tools for acupuncture are displayed. Recent achievements made by HKBU School of Chinese Medicine, like outstanding research outputs and innovations are also highlighted.


4. Cultural Corridor of Chinese Medicine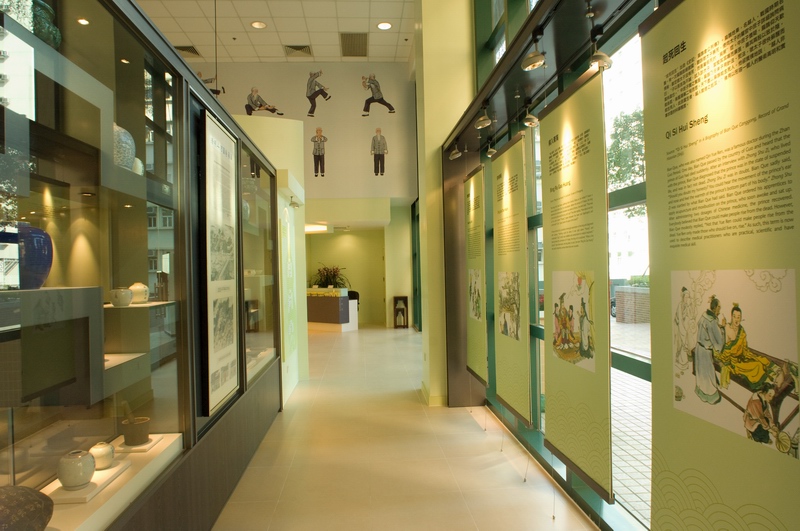 Idioms, classical quotations and contributions of famous doctors in the history of Chinese medicine are displayed. Visitors will surely be able to explore the cultural heritage of Chinese medicine as well as the great accomplishments and contributions made by the noble and respectable doctors.


5. Zone of Interactive Games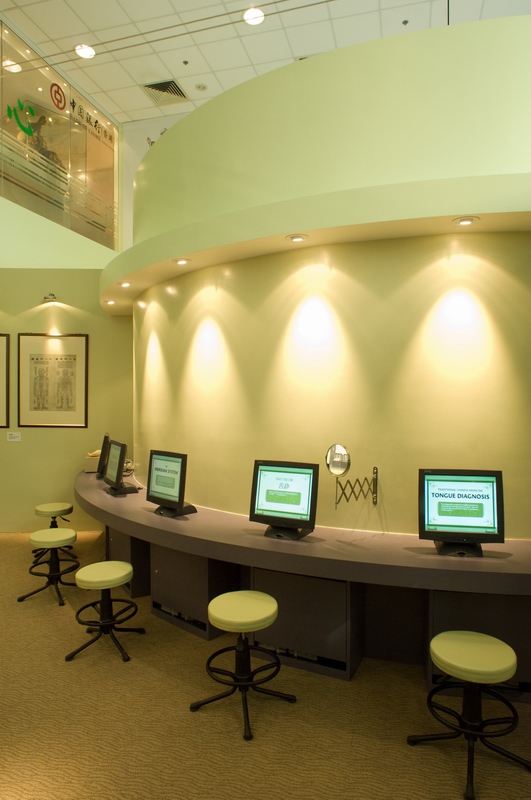 Through a number of interactive games, like tongue and pulse diagnosis games and acupuncture practice game, visitors will be able to have a better understanding of the essence of Chinese medicine.


6. Conference Room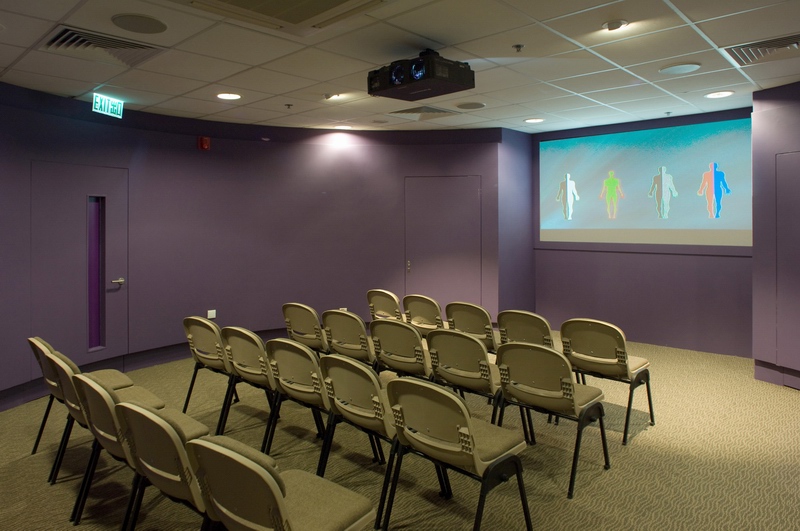 With a capacity of about 20 people, the conference room can be used for video showing or holding seminars.
7. Bank of China (Hong Kong) Chinese Medicines Centre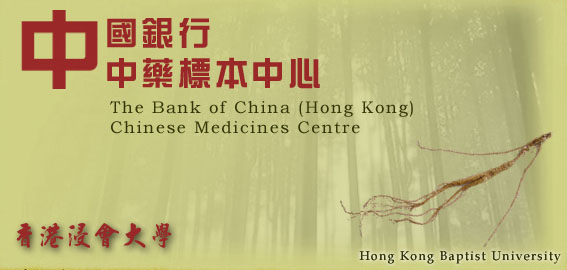 Situated on the mezzanine floor, the HKBU Bank of China (Hong Kong) Chinese Medicines Centre is dedicated to introduce a wide range of Chinese medicines to the public in order to enhance people's knowledge in the variety, authenticity and effective use of CMM.